Why Do You Need To Disinfect Your Clothes With Spray After Every Use?
Posted by Admin on June, 18, 2021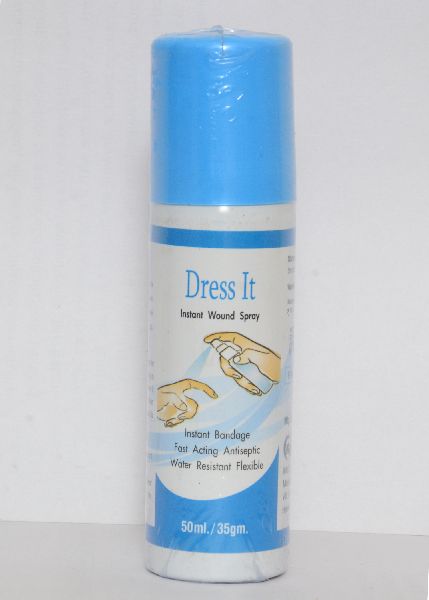 The present situation taught us how hygiene is important in daily life. Germs are all around us and human health can fall prey to those germs and viruses. While it is essential to sanitize your hands, it is equally important to sanitize your clothes. The clothes you are wearing outside are coming in contact with several contaminants. When you come back home and those worn clothes comes in contact with fresh clothes, the contaminants transfer to those.

To prevent spreading of germs and viruses you need to take resort to Dressing Spray. According to experts, you can soak the worn clothes in water to kill the germs. Some say washing clothes by detergents will also kill the germs and viruses clinging onto the clothes. But, hot water can discolor your clothes and you may not have the time for washing clothes with detergent. In such scenario, sanitizer spray is the easiest option.

How to Disinfect Worn Fabrics?
To disinfect your worn clothes you need to follow few things. It is necessary that you are aware of the contaminants and take precautions as per that. Here are the steps that you may follow while disinfecting.

Wear Gloves and Mask
This is the first and important step to wear gloves before starting with disinfecting worn fabrics. It will prevent your body to come in contact with the germs. Besides gloves, you need to wear marks for two reasons. Firstly, for keeping yourself away from contaminants, and secondly, mask will protect you from the disinfecting spay which is not meant of human health.

Hanging the Clothes
To disinfect your clothes properly, you need to hang the fabric. It will help you to spray throughout. After spaying you need to keep it hanged to ensure that it is disinfected.

Things to Consider While Buying Clothing Disinfector

According to the Dressing Spray Manufacturers, first you need to read the label of the product. There are different types of spays available in the market for different types of clothes. So, you need to find out that whether the disinfector is appropriate for the fabrics you are going to sanitize. Apart from that you need to check the expiry date of the product, and the price of the product against the quality is offered.

These are few common things that you need to consider. You need to read the instruction written on the label regarding usage. To get the better result it is always good to follow the instructions. Most importantly, you need to be careful with the product as it contains chemical. You need to keep the bottle away from kids and while you are using it you need to stay aware.

Therefore, these are the few that you need to follow. Clothing disinfectors are proving to be useful nowadays; and that is the reason people are buying them. Washing clothes after single is time-consuming and fades color. Clothing sanitizer in that case is a complete saving grace.
This entry was posted on June, 18, 2021 at 16 : 31 pm and is filed under Dressing Spray. You can follow any responses to this entry through the RSS 2.0 feed. You can leave a response from your own site.