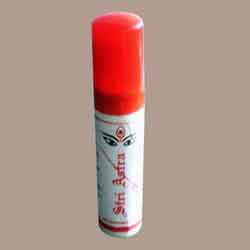 Pepper spray is an element which when enters one's eye, immediately starts paining, burning, and itching. It causes blindness for a temporary period. It is also popularly known as oleoresin capsicum spray or OC spray.
As we all know that rape culture is prevalent in our society to a great extent. Women often carry pepper spray with them for self-defense. They can sprinkle pepper spray on the rapist's eyes so that they do become a rape victim. Since women are not safe in any part of the world, they need to carry pepper sprays for their safety. Pepper spray offer women the sense of security when travelling alone.

Effects of pepper spray
Pepper spray has various effects. Given below are some of the common effects.
● When pepper spray enters one's eyes, it causes a massive burn, associated with tremendous pain. It causes continuous irritation and makes the individual blind temporarily. He feels very uncomfortable, and the pain is unbearable. Fortunately, it requires no treatment. It gets resolved on its own after a certain period.
● In some cases, it has been observed that pepper spray is effective in causing cyanosis. It is a phenomenon where the skin turns bluish with several patches of blue layers existing in the skin. It suggests that the person is in a condition where he has undergone a lack of blood flow and oxygen.
● If a person has a lung disorder, pepper spray can be dangerous for that particular person. If somehow the pepper spray enters the individual's body, he would face massive breathlessness that would cause continuous coughing. One may secrete blood from the throat in this case. If in any case, someone is a patient of asthma or chronic obstructive pulmonary disease (COPD), then his conditions might turn out to be very fatal. Their breathing problems might have negative impacts on their body.
● There are high chances of corneal abrasions in a pepper spray attack. The individual's eyeballs experience scratch, causing inability in his vision. He will not be able to view objects. He would tend to continuously rub his eyes because this phenomenon gives rise to itching and irritation. But these cases are very rare, and the scratches do not last for a long period.
● It is also to be remembered, that if pepper spray enters one's body he may face some severe skin problems. The presence of rashes, blisters, pimples, etc can be seen on the person's face or throughout his body. His nose may also be seen flowing very often.

Thus, as a conclusion, it is genuinely important to state that this world is not a very safe place for women. Even men are unsafe, but the ratio of acid attacks, domestic abuse, and rapes are much more on women than compared to men. No matter how many taglines of women's rights we create, in the end, women are the greatest victims. There are several Pepper Spray Manufacturers across the world that has their license of manufacturing it. Maybe this will decrease crime rates eventually.
This entry was posted on March, 02, 2021 at 13 : 11 pm and is filed under Pepper Spray. You can follow any responses to this entry through the RSS 2.0 feed. You can leave a response from your own site.